Pocket Sized Butane Soldering Iron
Iroda SOLDERPRO-50 is a popular pocket-sized butane powered soldering iron.
This multi-function heat tool is specifically designed for the hobby/DIY enthusiast.
Ideal for quick repairs of circuit boards and electronics, at home, in the car or in the field, fits in your pocket and is ready to power on and solder, wherever you are.
SOLDERPRO 50K
What's In The Box?
The SOLDERPRO 50K is our entry level soldering iron model. This butane soldering iron is highly versatile and comes with a range of useful tips for various application


In this video you will see what we provide in the kit for the SOLDERPRO 50K. You will also see how to change the solder tips and then we will show you some of the main applications for this soldering iron kit.
SOLDERPRO-50K Applications
Variable heat control and easily interchangeable tips allow for a variety of applications.
Electronic Circuit Repair – smt/smd – Through Hole -Light Plumbing – Jewelry Making – Eyeglass Frame Repair – Model Building Arts & Crafts – Dental Wax Corrections – Thawing Frozen Locks – Lampworking Glass- PCBs – RC (Radio-control) – Indoor lighting – Hobby Models – Small Appliances – Small Engines – Repair – Crafts – Audio Systems – Marine Electrical Joints – 
Wet Surfaces – Underwater – Heavy Soldering – Welding – Fusing Large Cables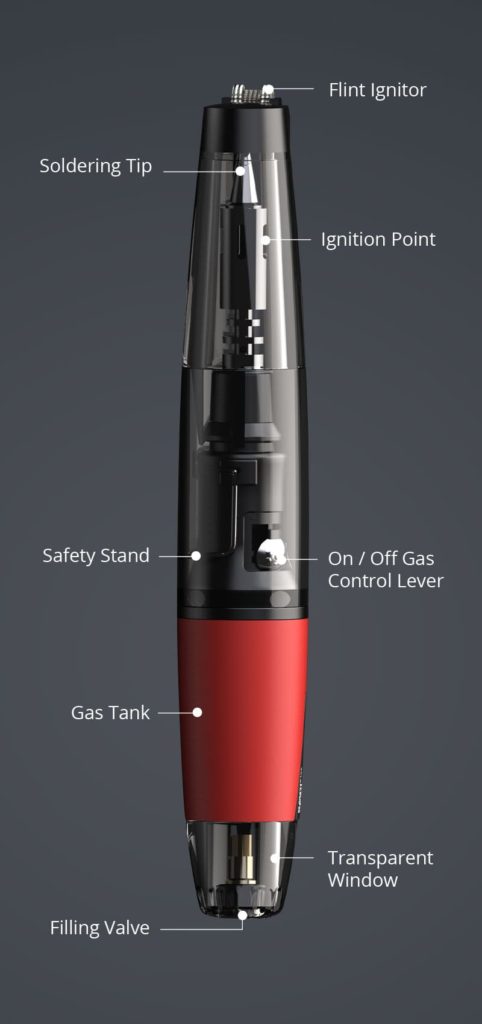 Protective Cap with Flint Igniter
Soldering iron can be safely stored immediately after use with a heat resistant protective cap.
The cap incorporates a high-quality flint wheel gas igniter and a very useful pocket clip.
The SOLDERPRO 50 heats up in under 18 seconds and variable heat control can be adjusted to deliver soldering temperatures up to 842℉ (450 ℃), and a max torch temperature up to 2400℉ (1300 ℃)
Transparent gas tank/reservoir for easy fuel indication.  One refill lasts 40 min at medium temperature setting.
This model, like all models in the SOLDERPRO series, is easily refilled with butane gas.
Sturdy Light-Weight Case - Easy Storage & Portability
The SOLDERPRO 50K Soldering iron kit comes with the PRO 50 Butane soldering torch and 4 high quality interchangeable tips for a variety of applications.
All your butane powered soldering torch accessories are neatly organized and protected in the handy carrying case.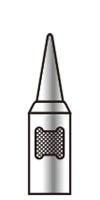 Soldering Tip
Tip : Ø1mm
Length : 32.5mm
Bottom : Ø9mm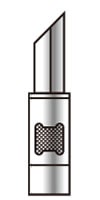 Hot Knife Tip 45⁰
Thickness : 2.8mm
Length : 37.6mm
Bottom : Ø9mm
Torch Tip
Top : Ø7mm
Length : 18.7mm
Bottom : Ø8.7mm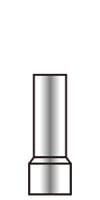 Hot Air Blower Tip
Top : Ø7.9mm
Length : 24.9mm
Bottom : Ø9mm
Specifications
Length
W/Cap
155 mm (6.1 inches)
W/Soldering Tip
140 mm (5.5 inches)
Height
28 mm (1.1 inches)
Weight
Empty Tank
56g ±2g
Watt
Equivalent to a power range
30W-70W
BTU
346.5
Temperature
Soldering Tip
≈ 842℉ (450 ℃)
Torch
≈ 2400℉ (1300 ℃)
Hot Knife
≈ 842℉ (450 ℃)
Heat Blower
≈ 1300℉ (650 ℃)
Capacity
Gas Container
7ml (0.24 oz)
Flame length
Mid setting
1cm (0.4 inches)
Operating Time
Mid setting / One gas filling
40min.
Heat up time
Working temperature
18 Seconds
Manuals
Warranty
Warranty
Thank you for your interest in the products and services of Pro-Iroda Industries, Inc.
This Limited Warranty applies to physical goods, and only for physical goods, purchased from Pro-Iroda Industries, Inc. (the "Physical Goods").
What does this limited warranty cover?
This Limited Warranty covers any defects in material or workmanship under normal use during the Warranty Period.
During the Warranty Period, Pro-Iroda Industries, Inc. will repair or replace, at no charge, products or parts of a product that proves defective because of improper material or workmanship, under normal use and maintenance.
What will we do to correct problem?
Pro-Iroda Industries, Inc. will either repair the Physical Goods at no charge, using new or refurbished replacement parts.
How long does the coverage last?
The Warranty Period for Physical Goods purchased from Pro-Iroda Industries, Inc. is 180 days from the date of purchase.
A replacement Physical Goods or part assumes the remaining warranty of the original Physical Goods.
What does this limited warranty not cover?
This Limited Warranty does not cover any problem that is caused by:
 Conditions, malfunctions or damage not resulting from defects in material or workmanship
What do you have to do?
To obtain warranty service, you must first contact us to determine the problem and the most appropriate solution for you.
CUSTOMER QUESTIONS & ANSWERS