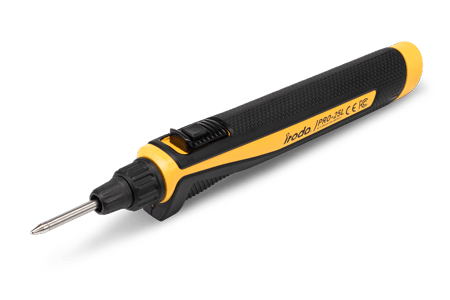 Iroda PRO-25L is a high efficiency multi-function portable soldering iron with rechargeable Lithium-Ion-Battery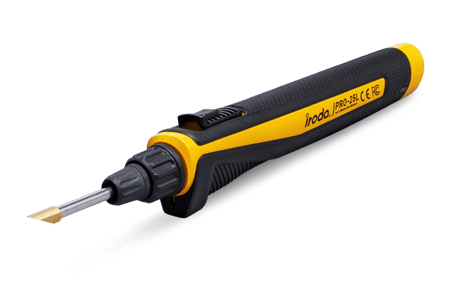 Iroda PRO-25LP is a high efficiency multi-function portable plastic welding iron with rechargeable Lithium-Ion-Battery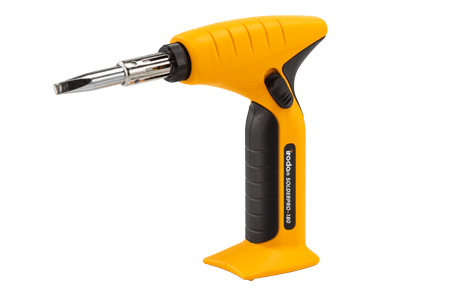 Iroda SOLDERPRO-180 is excellent for extra long working hours and heavy duty shielding works, especially for soldering and desoldering of shielding's.Plus with a patented LEC(Liquid Energy Cell) fuel cell that you now have an easily replaceable gas tank that you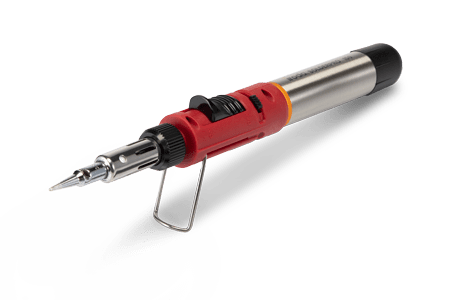 Iroda SOLDERPRO-150 is CPSC certified with the inclusion of its safety switch under the trigger. This model is a professional heat tool designed especially for service technicians needing a higher wattage output and a longer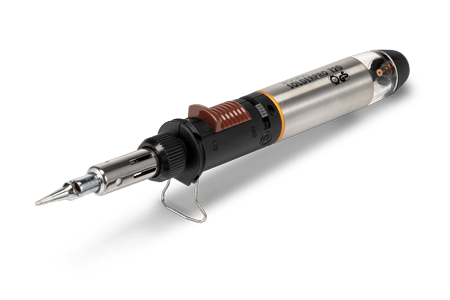 Iroda SOLDERPRO-120 is the benchmark of cordless heat tools for the most demanding customer. This soldering iron is designed primarily for serious DIY enthusiasts and service technicians who need a combination of long run time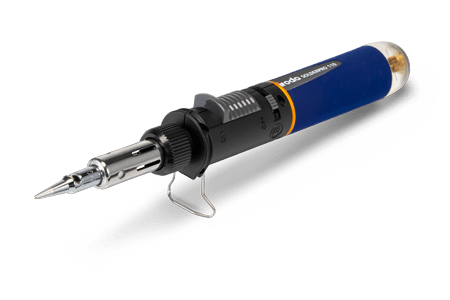 Iroda SOLDERPRO-110 has a higher wattage output of up to 125 watts for larger soldering jobs , and a longer running time of up to 115 minutes as well as a rapid 25 second heat up time.This model is is especially designed for use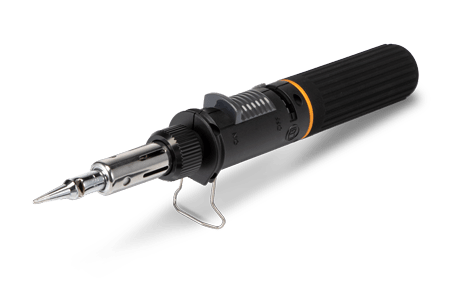 Iroda SOLDERPRO-100 is a portable multifunction heat tool. This model features a non slip rubberised grip for safe operation.This model is supplied with 5 tips covering a wide range of possible applications and making this a valuable addition to your toolkit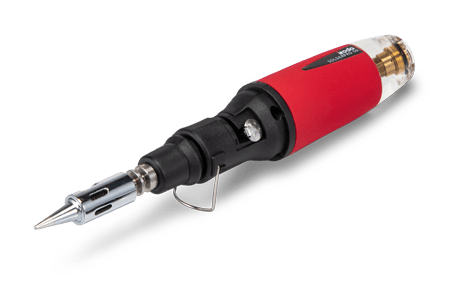 Iroda SOLDERPRO-50 is a popular pocket-sized butane powered soldering iron.This multi-function heat tool is specifically designed for the hobby/DIY enthusiast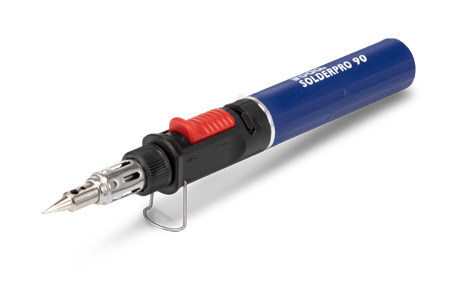 Iroda SOLDERPRO-90 is a perfect choice for heat shrink tubing and small to medium electrical jobs. It is lightweight and ergonomic for long use without fatigue.This model features a long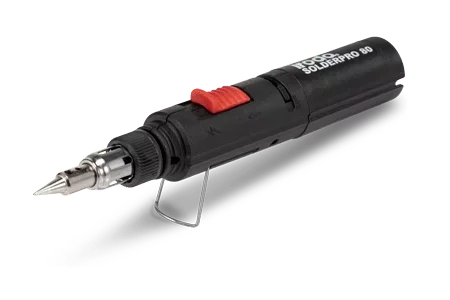 Iroda SOLDERPRO-80 is a compact butane soldering iron that will easily fit in your pack or toolkit. It is a powerful but lightweight soldering iron. With its range of available tips it is a versatile tool for a range or applications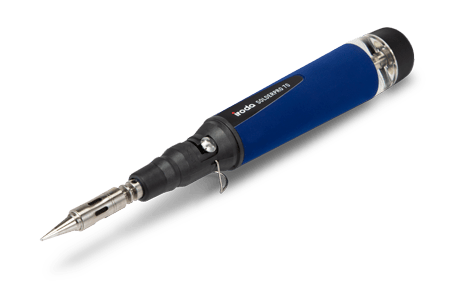 This compact-sized butane soldering iron is the larger model of our flint ignition butane soldering irons, with a larger gas tank this iron is perfect for the longer project requirements and can operate up to 120 min per fill.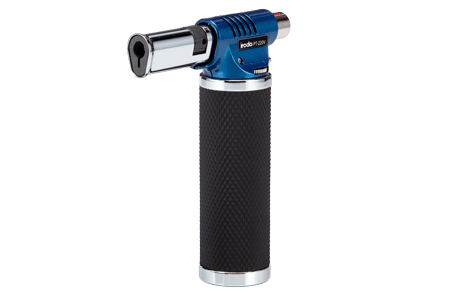 The PT-220V is is the standard of the industry for those who need a full featured professional torch with large fuel capacity, immediate ignition, fully adjustable pinpoint flame, and unsurpassed safety features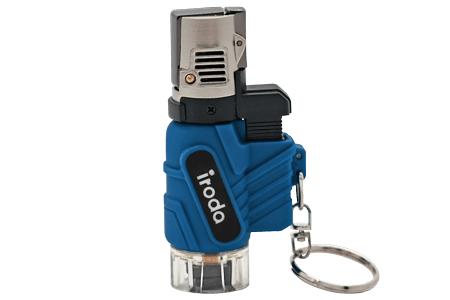 This AT-2057 features built in piezo electronic ignition and features a simple twist flame adjustment. It also has a safety lock, a keychain attachment, and a soft touch material feel which provides a good grip.