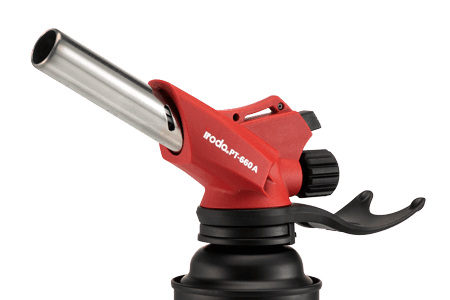 The PT-660A  features an extended-type flame nozzle providing a longer flame of up to 70 mm.Electronic ignition, safe and convenient. Flame and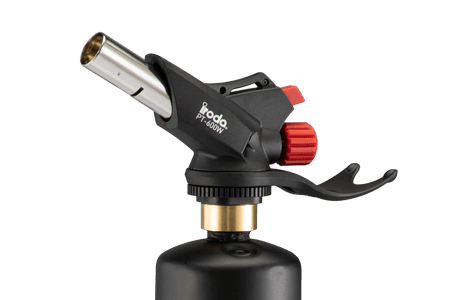 This Map-Pro™ Cartridge torch is an indispensable tool in the workshop, garage and laboratory, and can be used as a culinary torch as well.The Iroda Pro PT-600W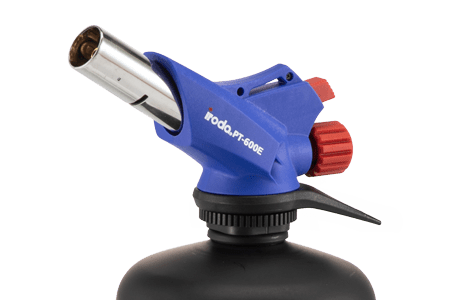 This Primus Cartridge torch is an indispensable tool in the workshop, garage and laboratory, and can be used as a culinary torch as well.The Iroda Pro PT-600E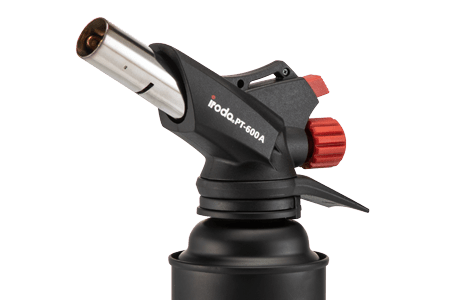 This Butane Cartridge torch is an indispensable tool in the workshop, garage and laboratory, and can be used as a restaurant culinary torch as well.The Iroda Pro PT-600A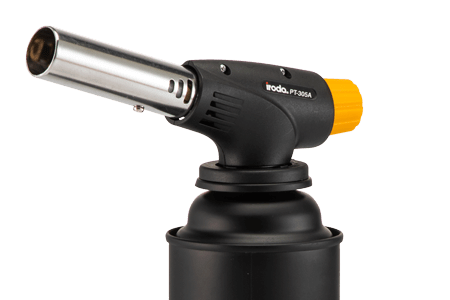 With its adjustable high-output flame , the PT-305A Butane cartridge torch is designed with a slightly longer nozzle than other Iroda models.Heavy duty construction, high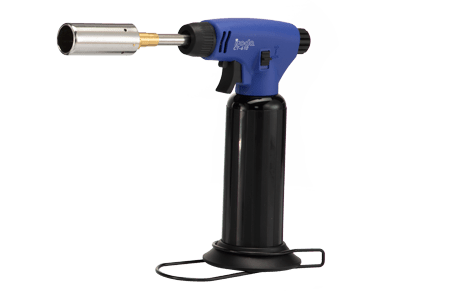 Iroda CT-610 PRO-Torch Kit has pinpoint flame nozzle perfect for smaller work areas, ideal for accessing vertical work surfaces also a webbed flame nozzle: for variety of household projects, including small diameter soldering, thawing, melting and a heat application, plus with a swirl Flame Nozzle: provides a hot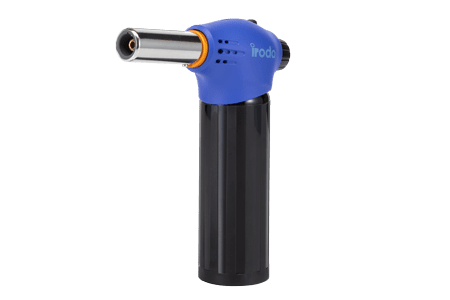 Iroda PT-635 PRO-Torch has precision flame control and perfect 15° elevation angled nozzle, and offers the best performance in a high output butane tool.This can stand upright for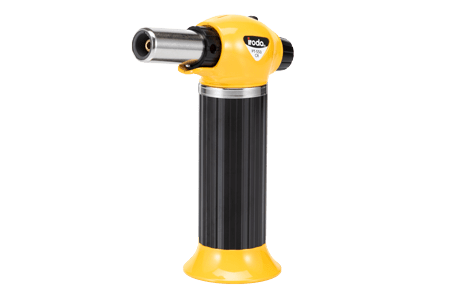 The PT-550 provides powerful and stable butane flame available for demanding jobs where the high BTU output is required.This torch also has a  hands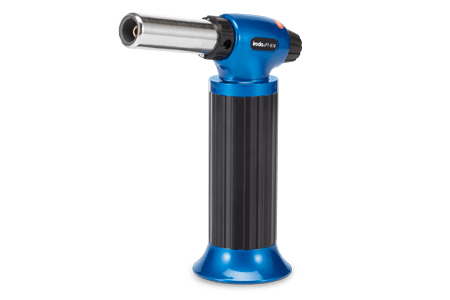 Iroda PT-510 provides powerful and stable butane flame output for demanding jobs where variable BTU output is required. It comes with a solid base for hands free use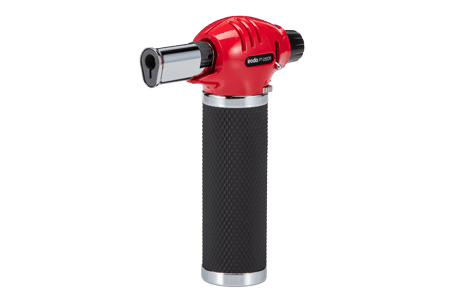 Iroda Pro PT230 CR is a heavy duty torch equipped with a solid base for hands free work and continuous usage. It features precision flam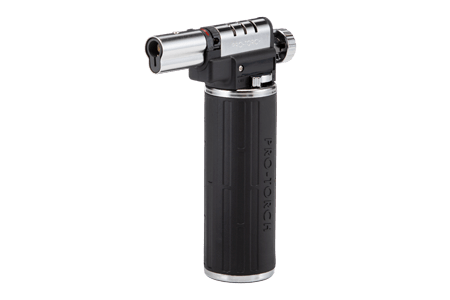 Iroda Pro PT-210T textured rubber pattern grip over the gas tank provides a secure, non-slip grip on your torch.Additionally this torch comes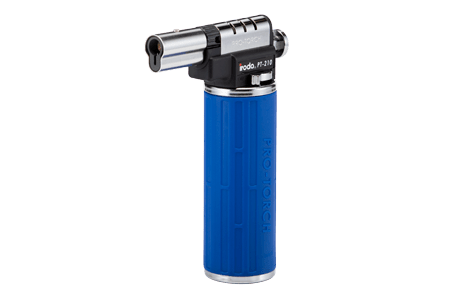 Iroda Pro PT210 comes with a stream lined textured grip over the gas tank which provides a secure, non-slip grip on the torch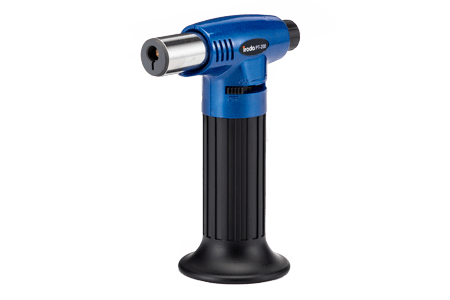 Iroda Pro PT200 with its ergonomic design and soft rubber grip remarkably increased user comfort and balance. It also offers precise flame control for small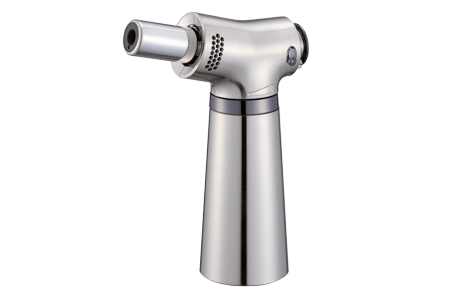 Pro Iroda GJ-One, this deluxe edition professional culinary torch has a luxury high gloss metallic surface which looks great in your kitchen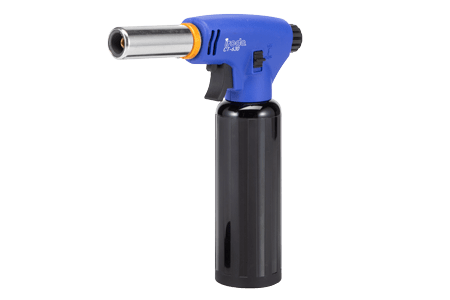 Iroda CT-630 PRO-Torch features a safety trigger type ignition. It also has an adjustable gas flow control valve for the flame. It also features a hands free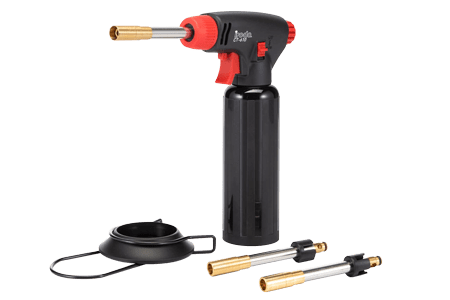 CT-610
Professional Butane Torch
PiezoIgnition
CPSC Compliant
Precision Flame Control
PRO-TORCH
Compact-Convenient-Safe
.swiper-button-prev, .swiper-button-next { background: rgba(7,7,7,0) !important; } .swiper-button-prev:after, .swiper-button-next:after { background-color: #ededed !important; }
Iroda CT-610 PRO-Torch has a pinpoint flame nozzle perfect for smaller work areas, ideal for accessing vertical work surfaces.
The » Read More .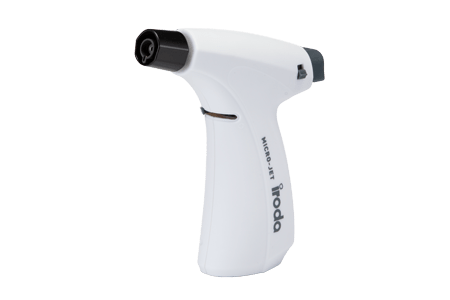 MJ-360 this precision Jet Lighter features a grooved comfortable grip and has a flame which can be precisely controlled for a variety of applications.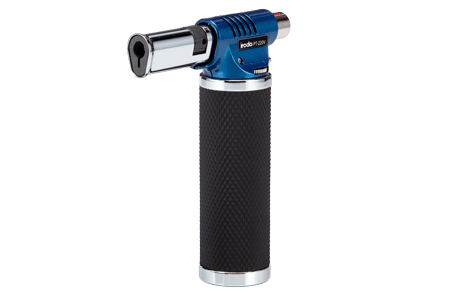 The PT-220V is is the standard of the industry for those who need a full featured professional torch with large fuel capacity, immediate ignition, fully adjustable pinpoint flame, and unsurpassed safety features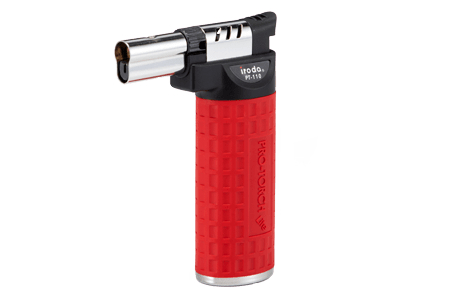 The PT-110 micro-torch design provides the safest and most reliable operation of any butane torch of its kind.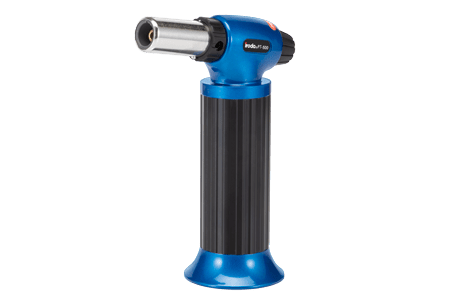 Iroda PT-500​ provides powerful and easily controllable flame output for a range of applications where varying BTU output is required.This torch is suitable for the DIY